Week 2 – Crosstown Classic Preview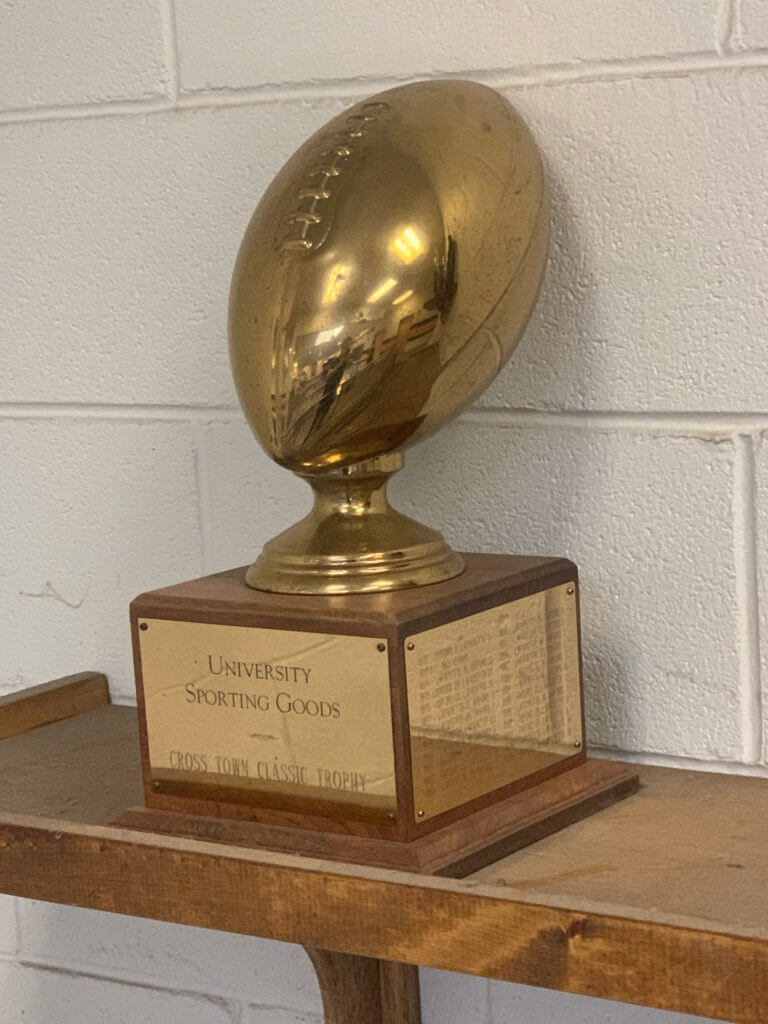 The 50th meeting on the gridiron between Oxford and Lafayette will not be a normal meeting. Not a lot of people will be present at the site of the field to see it as Mississippi is still under the 25 percent capacity rule due to COVID-19, but the good news is that it is going to be played.
Oxford's seating capacity is 3,036, a total of 759 tickets were sold this season, 245 for the visiting side and 514 for the home side, 25 percent of the seating capacity of Bobby Holcomb Field's respective sides of the stadium.
This is a series that has recently been dominated by Oxford as they have won seven of the last eight in the series. This series has always been a series of runs. Lafayette obviously has had more of them and for longer stretches, but this is the best eight game stretch that Oxford has been a part in. It started the game before Jack Abraham, DK Metcalf and company roamed the sidelines in a game that was on national TV.
The most lopsided score of the series happened last season in the 46-7 Oxford win at William L. Buford stadium. With all that has happened in 2020 so far, whatever Lafayette verbally acknowledges it or not, that game wouldn't sit well with any team. Sure, Oxford went on to win the 6A state title last season, but the score was a surprise for everyone across the state. Lafayette had the talent. That was shown when they went toe-for-toe with West Point – twice. West Point went on to win their fourth straight 5A state title. Oxford winning that game wasn't the surprise, it was the manner that they won.
Expect Lafayette to come out firing on all cylinders. Much like Oxford was in 2012 when they lost six in a row, they are tired of losing in this game and their fans want this streak to end as much if not more than Oxford did eight years ago.
This is the earliest this game has been played with both teams being on their second game of the season. Neither team had a scrimmage against another opponent either, so unlike in meetings past, expect some surprises to come out in this milestone meeting. With this just being the second game, no one really knows each team's capability on offense or on defense yet.
For Oxford's offense versus Lafayette's defense, expect a Lafayette defense looking to further prove itself not just to the rest of their division opponents, but to Oxford that they haven't forgotten what this offense did to Lafayette's defense last year. Although the 46 number from last year is slightly deceiving as Oxford had 14 points scored by their defense on pick-sixes in last year's game. Oxford's offense didn't show any signs of slowing down despite replacing a bunch of playmakers. Omar Howell has shown he can carry the ball and run hard. Michael Harvey is Oxford's best passing quarterback since Abraham left.
For Lafayette's offense versus Oxford's defense, some hope of life can be seen after watching the film in Oxford's game against Grenada as Grenada had partial success against Oxford has they run a similar offense to Lafayette with a mobile quarterback like the Commodores have in Tyrus Williams. However unlike Joshua Phillips with Grenada, Williams is a more accurate passer. Oxford's defense is still young trying to replace 10 starters from last season, and this will be their first true test of the season. Oxford over the past three years has had one of the top defenses not just in 6A, but in the state. Lafayette has the talent on offense, and Oxford is young on defense. It's on Oxford to prove they are still top-notch on defense.
In special teams, everyone in the state knows Oxford has an advantage kicking-wise with Jack Tannehill, no one more so than Lafayette where two years ago saw Tannehill kick Oxford's way to a win in the closest meeting in more than a decade, but Oxford cannot make a gaffe like they did last week special teams-wise in the kickoff department where they failed to field the kickoff after Grenada gifted a safety with a special teams gaffe of their own. Oxford was closing in on the process of a rout before that mistake happened allowing Grenada to claw back into the game.
While not a lot of people will be able to physically attend this milestone edition of the Crosstown Classic, as only a total of 759 parents and fans will be able to attend, this should be an exciting one to watch this year. With this meeting only being the second game of the season for both schools, expect some strings to be pulled by both sides in order to try and get a leg up in this game. There are a lot of new faces for both teams, and both teams are looking to have those all important bragging rights.
The game can be heard on the radio on 95.5 FM for Oxford and 105.5 FM for Lafayette. The game will be streamed by both schools. On the NFHS Network at https://www.nfhsnetwork.com/events/oxford-hs-oxford-ms/gam284f3a55b4, and at https://lafco.live on Lafayette's streaming channel.
Series Notes
Lafayette leads the series 25-22-2, including the playoff meeting.
Oxford has won seven of the last eight meetings, its best run in the series. Before then, Lafayette had won the previous six.
The road team has won four of the last five meetings.
Oxford has not been shutout in the series in the last 35 meetings.
Oxford has scored 116 points in their last three games against Lafayette, the most in any three game stretch for either team in the series and scoring at least 29 points in each game.
Prior to 2013, Oxford was 1-1-1 in games where they scored at least 29 points. (1976: 35-35 tie, 1993: 35-6 win, 1998: 41-35 loss) Since then they have been 6-0.
In 13 of the last 17 meetings, the team that won the Crosstown Classic scored at least 28 points. In the first 32 meetings, that only happened eight times.
For the first time since 1976, Oxford is outscoring Lafayette in the series 845-844.