DOUBLE STANDARDS: Regents Sweeps MAIS 2A Cross Country Titles
CLINTON – In just their second season competing as a team, the Regents Lady Lions did what many rarely has ever done: Score perfect in a cross country meet.
Regents not only won the MAIS 2A overall cross country title for their first in school history, but their top six runners finished before any other opponent crossed the finish line. Led by sixth-grader Abigail Durkin (pictured below) who finished with a time of 23:31 and won the overall race.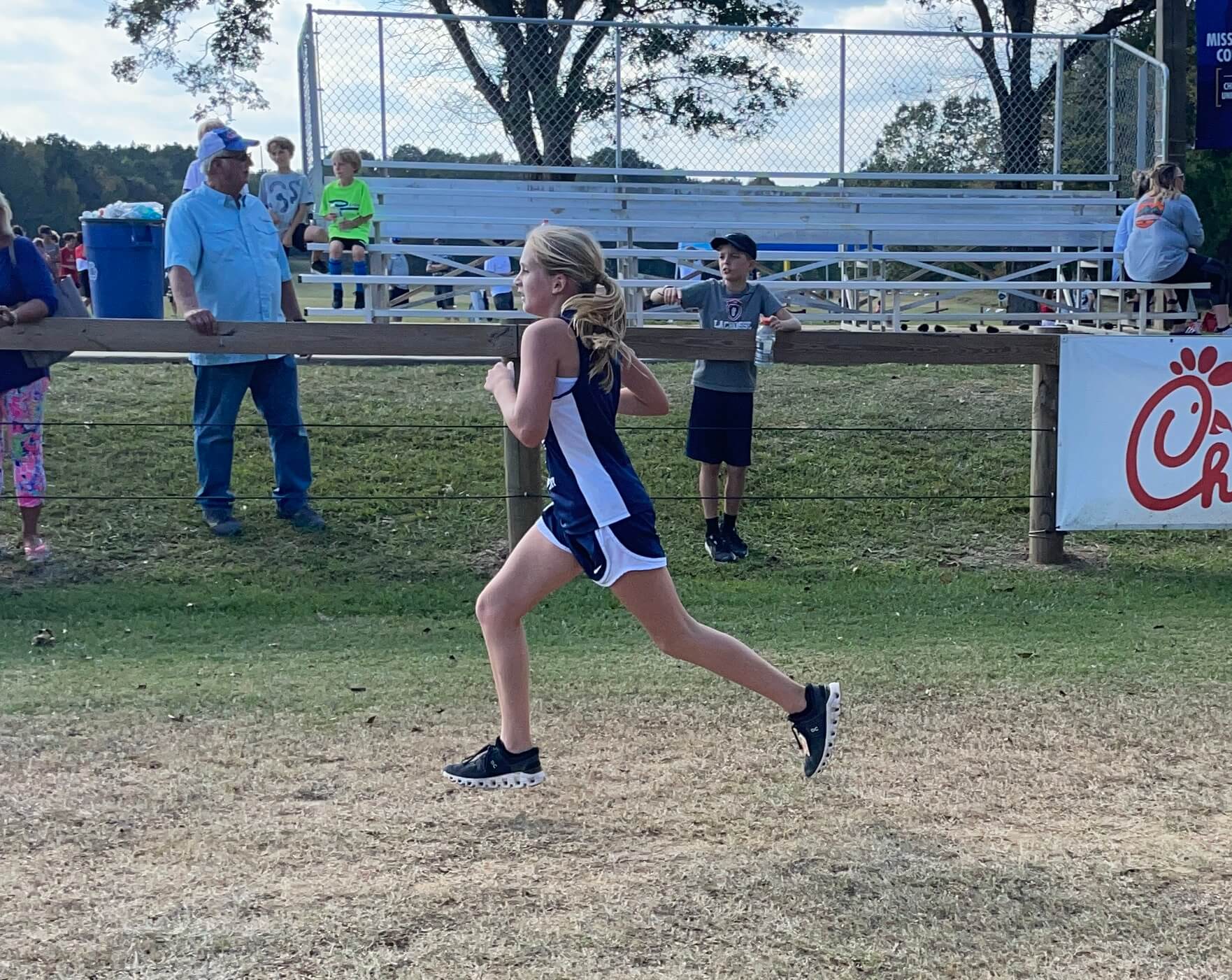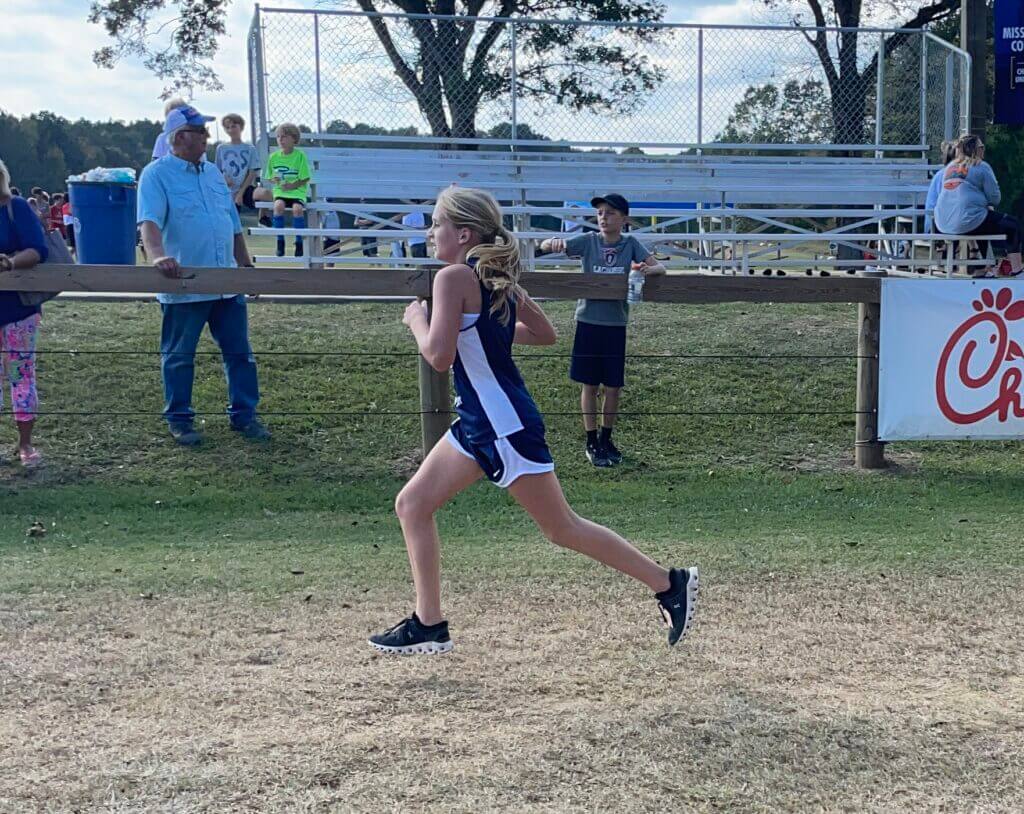 "A lot of these both boys and girls started running track for the first time last year," Regents Cross Country coach and Athletic Director Brandon Beckett said regarding the girls improvement after finishing fourth last season. "They've been running since March and they hadn't stopped. They had a good summer. The girls team we had an influx of young talent. We have two sixth-graders, two seventh-graders, and a (freshmen) to lead the way. They ran really hard all year. They ran real well at invitationals as well with much greater competition."
The other five finishers who also earned All-MAIS honors include freshmen Lillian Graves (2nd, 24:21), sixth-grader Mary Charles Beckett (3rd, 24:33), seventh-grader Grafton Graeber (4th, 25:45), seventh-grader Anna Turner (5th, 25:57), and junior Rachael Prather (6th, 26:19). The other scoring participant was senior Sydney Grace Ottens (12th, 30:09). All-MAIS honors goes to the top 10 runners in each race.
In the boys race, points-wise Regents almost duplicated the girls in perfection in winning their MAIS 2A title with 16, but the race had a clear non-scoring individual winner from freshman Dallas Stricker of Heritage Christian who ran a 17:32, more than two full minutes ahead of his nearest competitor and repeated as the individual champion in his classification, but Regents was able to capture the second, third, fourth, fifth, and seventh place runners and secure their third consecutive team title in boys cross country.
Last year's temperatures during the overall meet were at 82 degrees. This year was even more unusually warm at 85 degrees during the race, but like last year Regents were more than prepared for the heat the meet presented and remained at the top of their classification.
"It's been amazing," Beckett said about winning their third title in a row. "After the first one, we lost our number one (runner). The second year, we win again and we lose our number one again. Honestly, they just keep working. There's a group of seventh-, eighth-, and ninth-graders that just keep working and our team score keeps getting better and better and better."
Lion runners who took All-MAIS honors include freshmen Samuel Bryan (2nd, 19:36), freshmen Tristian Bryan (3rd, 19:51), freshmen James Edwards (4th, 20:10), junior Jayden Maten (5th, 21:22), eighth-grader Knox Dixon (7th, 21:34), and freshmen Aidan Nix (9th, 21:45). The other scoring participant for Regents was sophomore Jude Wood (14th, 22:57)
(Photo Credit: Ben Mikell)